Z. László Nagy - Curriculum Vitae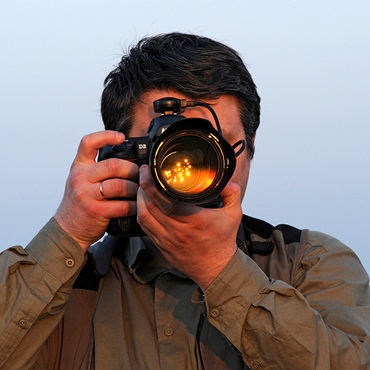 Date and place of birth: 29th August 1960, Budapest (Hungary)
| | |
| --- | --- |
| Nationality: | Hungarian |
| Permanent address: | Liget u. 8., Budaörs, H-2040, Hungary |
| Tel: | (+36)-(23)-424-545 |
| Mobil: | (+36)-(30)-343-5686 |
| Mail: | nagyzl@nagyzl.hu |
| Web: | www.nagyzl.hu |
| Office address: | Liget u. 8., Budaörs, H-2040, Hungary |
| | |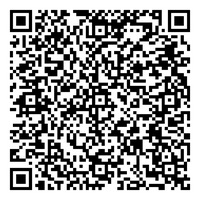 Education
Date
Institutions attended
Qualification
1966-1974
Elementary School
Elementary School
1974-1979
Secondary High School for Food Industry and Fermentation Biology
Matriculation Specialisation in Food and Fermentation Biology
1984-1985
Photography High School
Specialisation in Photography
1986-1989
Political (Evening) High School
Diploma
1988-1989
Journalist High School Specialisation: Photo reporter
Diploma
1999-2007
Participated with success on a number of various MS Word, Excel, PowerPoint, Access,
Windows 2000 Server system/network administrator, EY AWS training courses
Work Experience
| | |
| --- | --- |
| 1979-1985: | Plant Protection Institute of the Hungarian Academy of Sciences: technical assistant, scientific (macro and high-speed) photographer |
| 1985-1992: | Hungarian News Agency, Life Photo Office of the Agency: photojournalist |
| 1990-1992: | I spent two years in Japan. During this period I took 35,000 photographs conveying Japan and its culture |
| 1991-1992: | PLOT Co. Ltd.(in Tokyo): photographer/photo reporter |
| 1992-1993: | FORTUNA Press Ltd. FORTUNA (monthly magazine): photojournalist |
| 1993 április –1997 június: | KÁPÉ (weekly economic journal, owned by Ringier AG, Zurich, Switzerland): photo/picture editor, photographer and PC system administrator |
| 1997 június – 1998 április: | Privát Profit (monthly magazine):photo/picture editor, photographer and PC system administrator |
| 1998 május – 1999 július | Teszt Magazin (monthly magazine):photo/picture editor, photographer and PC system administrator |
| 1999 szept. – 2007 június | Ernst & Young Ltd. IT Senior Consultant (system administrator, Helpdesk service, DTP and marketing support) |
| 2007 július- | Free Licence Photographer |
Teaching experience
| | |
| --- | --- |
| 1993 –1997 : | Teacher of photo techniques at Journalist High School |
| 1994 –1997 : | Teacher of photo techniques at Budapest Media Institute |
| 2005- : | Courses for employees or customers of different companies (ex: Ernst & Young) |
| 2007- : | Tutor of photography theory and practice ArtWork Photo Pest (Licensed School) |
| 2009- : | Tutor of photography theory and practice Photo Corner (Licensed School) |
| 2010- : | Course for Hungarian National Bank photography study circle |
Major works (Books and publications)
Csodálatos Növényvilág (Wonderful Plant Kingdom, photo album): MTI Kiadó/Press; (1989)
Biológiai Védekezés (Biological Defense, photographs): Mezőgazdasági Kiadó; (1989)
Szoborsorsok (Statue fate, photographs): Kornétás Kiadó; (1989)
Bonsai: (photographs) Pesti Szalon Kiadó; (1996)
Japán; ABCD (PC-CD): IDG Kiadó; (1995)
A zsidó Budapest (Jewish in Budapest, illustrations): MTA Judaisztikai Kutatócsoport; (1995)
Photography Yearbook 1995: Fountain Press Ltd. England (1995)
Izland útikönyv (Iceland, travel guide, photographs): Tóni Túra; (1996)
Japán útikönyv (Japan, travel guide, photographs): Medicina kiadó; (1999)
Japan, Cultural Atlas (CD-ROM, digital photo album): Arcanum Adatbázis Kiadó; (2001)
Innumerable reports and illustrations in Hungarian daily newspapers, weekly and monthly magazines
LP cover photos, Calendars etc.
Exhibitions, awards, grants
| | |
| --- | --- |
| 1983: | Nimród International Exhibition (Budapest): 1st price |
| 1984: | Hungarian Army Photo Contest (Budapest): 1st price |
| 1988: | Life at Hungarian Technical University (Budapest): exhibition |
| 1989: | Wonderful Plant Kingdom (Photo Art Gallery, Budapest): exhibition |
| 1991: | Hungarian-Japanese Friendship Association (Tokyo): grant |
| 1993: | Japan Photo Exhibition, Néprajzi Museum Bp. |
| 1994-2001: | Japan Photo Exhibition, Debrecen, Nyírbátor, Nyíregyháza, Kaposvár, Győr, Esztergom, Veszprémi, Göd, Keszthely |
Photographical and computer technique (private) entrepreneur
Since 1984 I work as a photo reporter and prepare photo-illustrations, and since 1993 I also perform picture and/or photo editorial works for magazines, journals and different publications.
Since 1992 - as a private entrepreneur - I deal with camera and accessory purchasing and selling and since 1993 I also assemble IBM compatible PCs and carry out maintenance, software installation in the framework of this business. (Hardware: complete computer assembling, network, internet establishment. Software: primarily Microsoft and Adobe programs, Win9x/2000/XP, Office 2000/XP, picture editing, digitalisation, Adobe Photoshop, In Design, Quark, etc.)
Main references
British Chamber of Commerce in Hungary
BDO Forte Kft.
Ernst & Young Tanácsadó Kft.
Hungarian Academy of Sciences Institute for Nuclear Research
Hungarian Business Leaders Forum
Invitel Zrt.
OTP Zrt.
Pioneer Hi-Bred Magyarország Kft.
Prima Primissima Alapítvány
Provident Financial Kft.
Reprograf Nyomdaipari Kft.
Siemens Magyarország Kft.
Spar Magyarország Kereskedelmi Kft.
Strukturális Alapok Programiroda
Trendex Holding Rt.

Professional membership
Association of the Hungarian Journalists (member since 1988)
Art Foundation of the Hungarian Republic, Photography section (member since 1989)
Japanese-Hungarian Art Club (member since 1991)
Chamber of Hungarian Photo reporters (member since 1992)
Scientific and other membership
I am a member (since 1980) of the Hungarian Entomological Society and Biological Society.
Since 1990 I'm a member of the Hungarian-Japanese Friendship Society (MJBT) in Hungary.